Episodes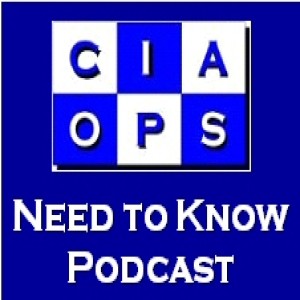 Friday Feb 10, 2017
Friday Feb 10, 2017
Our focus on Microsoft Ignite Australia speakers continues. In this episode we interview Dux Raymond Si who is the CTO of Avepoint but also a Microsoft MVP and Regional Director. Dux has three great sessions at Ignite that are:
Microsoft Teams, Office 365 Groups, SharePoint, Yammer…What Should I Use, and When?
For today's fast-paced, mobile-driven, and globally dispersed workplace, Microsoft offers tons of great ways to effectively communicate and collaborate. But which tools are right for your organisation? Solutions like Microsoft Teams, Office 365 Groups, Yammer, Skype for Business, SharePoint, OneDrive for Business, PowerApps, and Microsoft Flow all offer something unique to your business. In this interactive session, you will gain practical guidance on finding the right tools to facilitate efficient communications and collaboration both inside and outside the walls of your organisation. We'll also explain how to drive adoption and keep your chosen solution under control. Get ready to walk away with the ability to chart a productive and pragmatic collaboration approach that delivers immediate and lasting value to your modern workplace.
and
How to Accelerate Office 365 Success: Develop Your Information Governance Strategy in 4 Steps
So you've made the decision to move to Office 365 – now how do you ensure your critical business information is secure in the cloud? In this interactive session, you will learn how to reduce risk and ensure your users do the right thing by employing industry best practices for information governance, risk, and compliance. We'll also explain how recent enhancements from Microsoft – including Office 365 Security & Compliance Center and Azure Information Protection – as well as other related technologies can help. This session will empower you to implement proven tactics to ensure your Microsoft Cloud investment meets business needs while protecting your most sensitive data.
and finally,
3 Steps to Innovate and #HackTheStatusQuo
Innovation comes from those who hack – those who refuse to accept the way things are and pursue changes based on an idea, hunch, or instinct. Innovation doesn't come from those who adapt themselves to fit the status quo. Believe it or not, but your organisation's success now depends on how well you hack. You are the source of innovation and hold the keys to unlock the possibilities cloud, Internet of Things, machine learning, virtual reality, and augmented reality can create by fully understanding how to harness these technologies. Join Dux and learn his three steps to start you on your hacking journey. Learn how he helped a non-profit organisation do more good through hacking. Don't miss what will be one of the most upbeat and stimulating sessions at Ignite Australia.
If there is ever a reason to attend Ignite then these sessions are it!
Resources
Microsoft Ignite Australia: Innovation Track - with Dux Raymond Si
AvePoint Ignite 2017 Activities